Estienne Havenga
Audiologist & Speech Therapist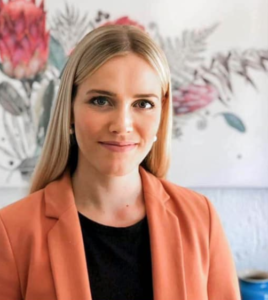 Estienne is a Speech- Language Therapist and Audiologist and helps Pediatric, Adult and Geriatric patients with speech-language difficulties or hearing loss.
She provides Early Communication intervention for 0-3 year olds, speech- and language intervention for all ages, academic language intervention, tele-intervention and aural rehabilitation (or listening therapy) after the fitting of hearing aids or cochlear implants.
Estienne's passion for her job stems from a personal story, of how her sister, born with profound hearing loss, not only learned to talk and finish high school with many distinctions as a result of high-quality interventions services - but she is now also a top accountant at a world class firm.
Estienne is a published academic and making big waves on the tele-intervention front. She also graduated Cum Laude from the University of Pretoria, earning a Masters Degree in Spreech-Language Therapy and Audiology.
She also has a big love for music and performs as musician or part of a choir in her free time.