Retha du Plessis
Occupational Therapist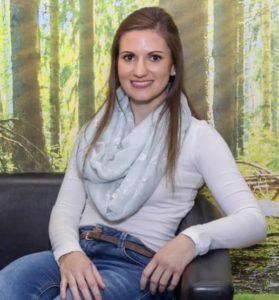 Retha is an Occupational Therapist with a passion for working with children. She graduated from the University of Pretoria in 2016 with a Bachelor's degree in Occupational Therapy.
In 2017, Retha completed her community service year at Brits District Hospital after which she ventured into the paediatric field of Occupational Therapy. She is currently busy with her training in Ayers Sensory Integration and has previously also attended courses to broaden her knowledge on Autism and Attention Deficit Hyperactivity Disorder.
Retha believes that each child develops at their own pace but that some just need a little bit of help to unlock their potential. Children learn through play and exploration and thus that is their most important jobs … PLAY and EXPLORE!
One of Retha's favourite quotes is: "Play is often talked about as if it were a relief from serious learning. But for children play is serious learning. Play is really the work of childhood "– Fred Rogers
And as Ray L. Wilbur said,: "The potential possibilities of any child are the most intriguing and stimulating in all creation."